Contemporary Challenges in Survey Research
Autumn 2023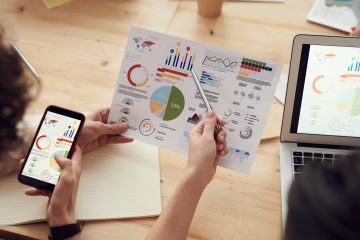 Application period: 21.8.-17.9, 2023
Time: 2.10-31.12.2023
Credits: 3 ECTS
Language: English
Organizer: Department of Social Research; Centre for East Asian Studies, University of Turku; Lingnan University, Hong Kong
This course has obligatory fixed-time online meetings.
Learning outcomes
The course will give the students an overview of survey research and contemporary challenges. Students will learn about recent trends in response rates as well as difficulties in comparing separate population samples. In addition, participants will become familiar with comparative global, European and Chinese datasets in the fields of social sciences and education. After completing the course, the students understand the basics of conducting survey research in the context of global digital society.
Content
The course consists of four interlinked learning activities, some of which are contact-based and some of which are based on self-study materials. The first and second part of the course focus on the principles of survey research and the challenges that digital society poses to conventional social surveys. In the third and fourth activities, students will be guided through the collection of their own survey data and will be introduced to basic methods of data analysis and reporting.
Taken as:
The course consists of four types of learning activities:
1) Two fixed-time online lectures, each 1 hour.
2) Self-learning sessions with 3 short (20-30 mins) pre-recorded lectures and reading materials.
3) Four online group sessions in groups of 5 students supervised by a PhD candidate. Each group selects a topic or topics from given data sets, selects relevant survey items, and analyses the data. Each group session last for about 2 hours. Also students from Lingnan University (Hong Kong) participate in the group sessions.
4) Reporting meetings (2 hours each) in which the groups present their topics and analysis results
Course materials: Synchronous online lectures, recorded lectures, additional readings.
Grading: 0-5
Preconditions for participation: Bachelor level knowledge of survey methods.
Application process:

Students who hold a valid study right at University Network's member university can take this course for free. This includes both degree students and exchange students.
Other students can apply to the course as external self-paying students of the University of Turku.
Maximum intake 20 students.
Go to application instructions by clicking here.
Once your application has been processed, you will receive a  message about the decision. This will come a few weeks after the application period has ended. If you are accepted to the course, you will receive a welcoming email on the first day of the course, and gain access to the course site in the Moodle. The welcome email comes to the address you have given in the application form. It may go to the spam or offers-folder of your email (at least gmail tends to do it), so check those folders too.
Picture: Fauxels, under Pexels License.