About Us
Finnish University Network for Asian Studies was established in 1996 to strengthen education and research on topics surrounding Asia in Finland. As one of the pioneers of distance learning in Finland, the Network has provided e-learning courses on Asia since 1999.
The Network offers online courses on both bachelor's and master's levels, and it arranges seminars for doctoral students. The Network especially puts emphasis on making Asian digital materials and relevant digital research methods more widely known in Finland.
All courses and seminars are free to take for the students and doctoral candidates attending the member universities. The benefits of participating in the activities offered include:
– students of the member universities having a competitive edge in the job market thanks to the variety of knowledge and skills provided by the Network
– students and doctoral candidates of the member universities acquiring the ability to produce internationally high-level theses on Asia through the Network's courses
The Asia Network responds to the continuously growing demand for knowledge on Asia in Finland by producing MOOC courses that are free for anyone to take.
The Asia Network has been arranging the Asian Studies Days annually since 2010. The event provides a national platform for discussions and networking in Asian studies. During the Asian Studies Days, the Network publishes the annually updated catalogue "Academic Research Projects on Asia in Finland".
The e-mail list and social media channels of the Asia Network are the prime sources of information on Asian studies and job opportunities in Finland.
Organization
The coordination unit of the Asia Network is located in the Centre for East Asian Studies at the University of Turku.
The Director of the Network is University lecturer Outi Luova, Vice-Director of the Centre for East Asian Studies at the University of Turku.
During the agreement period 2021-2025 the member universities include:
University of Jyväskylä
University of Turku
Tampere University
Other Finnish universities may also become members of the Network. The decisions on accepting new members are made by the Network Board.
Outi Luova
Director of the Finnish University Network of Asian Studies, University Lecturer
+358 29 450 3058
outi.luova@utu.fi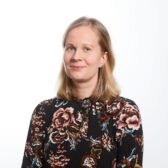 Riina Karskela
Education Coordinator
+358 29 450 3628
opo-yht@utu.fi
General questions related to Asianet studies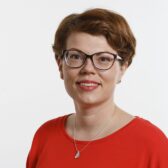 Silja Keva
University Teacher
+358 29 450 3055
silja.keva@utu.fi
Questions related to specific courses: Please contact the responsible teacher of the course
Board of the University Network for Asian Studies
Members of the Board 2021-2025

Chair of the Board: Professor Lauri Paltemaa, Centre for East Asian Studies, University of Turku
University of Jyväskylä
Member: Sirpa Tenhunen, University lecturer, Dept of History and Ethnology
Substitute:  Pekka Korhonen, Professor, Dept of Social Sciences and Philosophy
Tampere University

Member: Meri Koivusalo, Professor, Global Health and Development
Substitute: Iris Ruoho, Senior Lecturer, Journalism and Mass Communication
University of Turku
Member: Lauri Paltemaa, Professor, Center for East Asian Studies
Substitute: Annamari Konttinen, University Teacher, Center for East Asian Studies