Photo Competition Winners
Photo Competition – My Asia
It's the day you've all been waiting for, today we're finally announcing the winner and the sixteen runners-up of our photo competition! Organised by the Finnish University Network for Asian Studies, My Asia is a photo competition that seeks creative photographs portraying the role of Asia in people's lives. The competition received seventy entries trough Instagram and e-mail. A big thank you goes out to all of you entered! A jury consisting of Asianet researchers and students selected the winners.
The Winning Photo
The jury unanimously selected the photo submitted by a.kis.anna trough Instagram as the winner. Her prize is a gift card to the Art House publishing house web store and a Chinese tea preparation and serving set. With the combined value of 250€. The jury commented on the photo:
"Surprise, bewilderment and beauty, like Asia.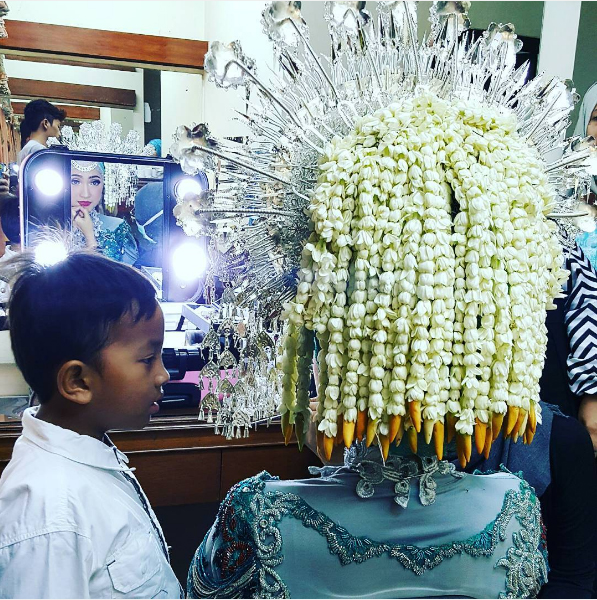 The picture opens up, step by step, slowly you discover the photograph.
It's difficult to understand at first; then the reflection opens the photo. What's unknown suddenly becomes familiar.  Asia opens up like this picture.
The captivating photograph stands on its own. The photo is technically well executed, and the boy brings added warmth.
And still we don't understand everything, like Asia
Still only a reflection."
The winner described her photo in Instagram:
"My first Indonesian wedding. Just like any other wedding in the world: hours and hours of excited preparation, an amazing variety of food, meeting long-not-seen extended family, and rocking it out on 'Happy' and 'Celebration'. The 7 kg heavy metal and live flower head piece of the West Sumatran bride was however a striking difference."
Congratulations to the winner! We're hoping to see you enjoy your tea serving set!
The Runners-up
In addition the jury selected the sixteen next best entries, in no order, that also won some great prizes! The runners-up got a stack of books, sushi preparation packages or Indonesian-style Go-Tan spice packages.
[slideshow_deploy id='6322′]
The jury members were PhD candidates Jukka Aukia and Laura Ipatti, and student Eva Coratella. Share your thoughts on the photos on our Facebook page!
Thank you again for entering the competition!
Sponsors
A big thank you goes for our sponsors as well, without them the competition wouldn't have been possible!
This photo competition is part of the 20th anniversary of the Finnish University Network for Asian Studies. Go to www.asianet.fi for information about other anniversary events. The Finnish University Network for Asian Studies offers a wide range of Asia-related courses and resources.
Do you have great pictures of Asia you'd like to share with the world? Need pictures of Asia? See the Asianet's Material Bank for more!
Stay up to date on our courses and events:
facebook.com/asianetfi
twitter.com/asianetfi
instagram.com/asianet.fi