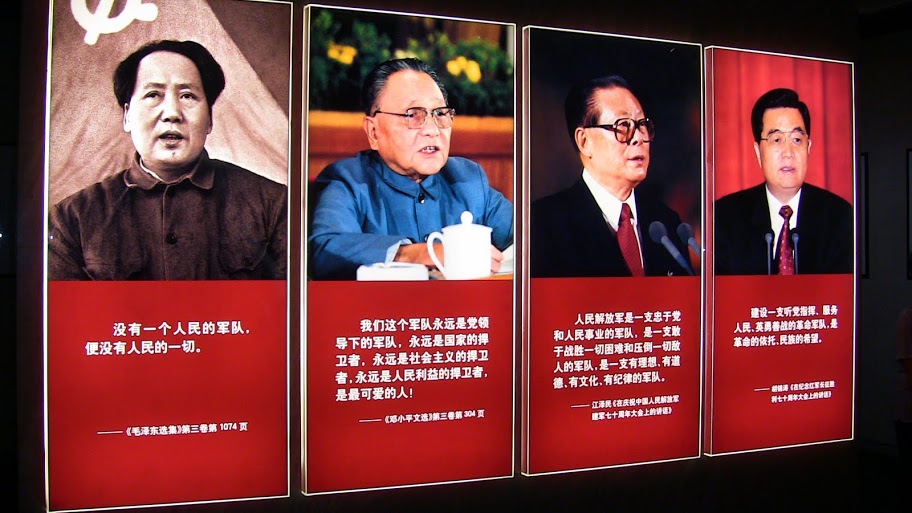 Introduction to Chinese Contemporary History (5 ECTS)
Organiser: Centre for East Asian Studies, University of Turku
Instructor: Professor Lauri Paltemaa
Time: Ongoing autumn 2019 – summer 2020
Goals: Students will learn in-depth the course of contemporary Chinese history (c. 1949 to present), its major events, personages, policies and contradictions as well as questions of its historiography. As transferable skills students will learn how to assimilate and understand large amounts of new information through following online lectures and reading research literature, as well as academic English listening and writing skills.
Contents: The course introduces students to Chinese contemporary history from the revolution to the present. The central theme in the course is to follow the folding and unfolding of the Communist experiment in China and the emergence of a new aspiring economic and political superpower by the early 21st century. Questions such as the nature of the communist revolution, Mao Zedong and his legacy, the Great Leap Forward, the Cultural Revolution, Deng Xiaoping and the reform era policies as well as developments in more recent past are discussed and analyzed during the course from the historical point of view. The course is essential for those who want to gain deeper understanding of the great social, economic and political transformation of China in contemporary history.
Taken as:  
Online lectures (18 h) available throughout the year AND
Literature:

Paltemaa, Lauri and Juha Vuori: Kiinan kansantasavallan historia (2012) OR
MacFarquhar, Roderick: The Politics of China (2011):

Home exams (given once a month, you only need to pass the exam once)
Grading: On a scale of 1–5
Target Group: All students who wish to gain introductory knowledge on Contemporary Chinese history.
Application Period: Continuous application anytime. Link to application form.
Available through the Open University at the University of Turku
Persons who are not registered at the member universities of the University Network for Asian Studies, can apply to this course via the Open University at the University of Turku. There is a quota of five students on this course for students of the Open University. Please note that the Open University has an own, separate application process.
Information about the application criteria and study fees is available on this web site
In Finnish: https://www.utu.fi/fi/avoin-yliopisto-opetus/opintotarjonta/yhteiskuntatieteellisen-tiedekunnan-opinnot/east-asian-studies
In English: https://www.utu.fi/en/open-university-studies/courses
Important Information about the course: After signing up to this course with the application form above, you will immediately gain access to the course site and can start studying.The welcome email comes to the address you give in the application form. It may go to the spam or offers-folder of your email (at least gmail tends to do it). So check those folders too.
Please note, however, that credits from this course will be registered only twice a year. Grade received from an exam taken between January to May will be registered in June. Grade received from June to December will be registered in January. You can read more about the registration process from our website (http://www.asianet.fi/study-guide/). Please note, your grade can only be registered if you fulfill the following criteria: 1) you are a degree student currently present at an Asianet member university, 2) you are a polytechnic student whose institutions has promised to pay for your studies and you have sent the required certificate (Read more here: http://www.asianet.fi/study-guide/), 3) you are a self-paying student and have paid the course fee (in this case you will be sent information about your study right and instructions on how to pay the study fee in late spring or autumn depending on when you took the exam. If you do not fulfill criteria 1, 2 or 3, your grade may not be registered.