Chinese Workplace Cultures
Autumn 2023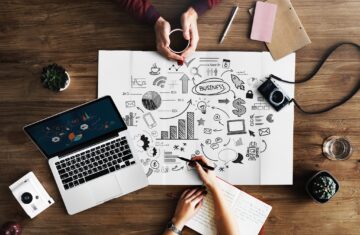 Application period: 21.8.-17.9, 2023
Level: Master's level
Language: English
Amount of credits: 5 cr
Time:2.10-17.12. 2023
Organizer: School of Languages and Translation; Centre for East Asian Studies, University of Turku
Instructors:
Outi Luova, Univesrity lecturer, Centre for East Asia Studies, University of Turku
Suvi Kurki, MSocSc, MBA, Business Development Manager
Goals: During this course, participants will learn 1) to understand the basic aspects of cultural intelligence (CI) and working in multicultural environments, and 2) to interpret specific features of Chinese working place cultures through practical examples. By gaining knowledge and understanding on these features, participants will know how to work efficiently in a Chinese work environment.
Contents: China possesses one of the fastest growing economies in the world and Chinese companies are becoming ever more important as merger and acquisition investors. Chinese organizations and working environments have many specific features that are also under rapid change due to globalization and digitalization. Without properly understanding the general aspects of work in global multi-cultural companies and the unique aspects of Chinese working place cultures, misunderstandings, frustration, and other such problems may arise. The course is aimed at students who plan to work in China, or in Chinese-owned companies for example in Finland.
The course has five thematic modules:
1. Introduction: How to take the course. How to develop your own cultural intelligence
2. Chinese working styles
3. Workplace dynamics, and corruption
4. Chinese theories of leadership, and generational differences
5. Communication styles – face-to-face, and online
 Taken as:
Online lectures, course readings and online materials
Group discussions
Learning diary. Lenght of the learning diary: ca 1500 words for each of the five modules, plus final reflections
Application process:
Students who hold a valid study right at University Network's member university can take this course for free. This includes both degree students and exchange students.
Other students can apply to the course as external self-paying students of the University of Turku or via the Open University at the University of Turku.
This course has a maximum intake of 40 students. Students are selected in the order of application. The places are divided evenly between the member universities of the Network.
Go to application instructions by clicking here.
Once your application has been processed, you will receive a  message about the decision. This will come a few weeks after the application period has ended. If you are accepted to the course, you will receive a welcoming email on the first day of the course, and gain access to the course site in the Moodle. The welcome email comes to the address you have given in the application form. It may go to the spam or offers-folder of your email (at least gmail tends to do it), so check those folders too.