China's Foreign Policy
Spring 2024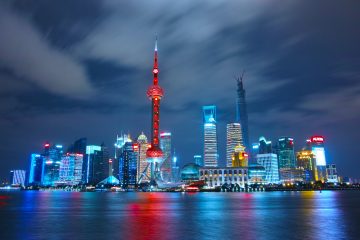 Application period: 1.11-19.11, 2023
Time: Spring 2024
Language: English
Organizer: Center for East Asian Studies, University of Turku
Goals: China's rise in world affairs is arguably one of the most significant foreign policy issues today affecting all aspects of international life. During this course participants will gain understanding of the major directions in Chinese foreign policy and what are its distinguishing characteristics.
Contents:
This course examines the evolution of China's foreign policy, contemporary issues, and China's relations with Africa, Europe the US and rest of Asia.
More information about the course to come. The course is based on presentations given during the Asian Studies Days 2023.
Taken as: quizzes and lecture diary.
Course materials: Recorded online lectures, reading materials, podcasts.
Grading: 0-5.
Preconditions for participation: Basic knowledge about China. For example the Asia Network course "Johdatus Itä-Aasiaan" or "Introduction to Chinese Politics and Society"
Application process:

Students who hold a valid study right at University Network's member university can take this course for free. This includes both degree students and exchange students.
Other students can apply to the course as external self-paying students of the University of Turku.
Maximum intake 40 students.
Go to application instructions by clicking here.
Once your application has been processed, you will receive a  message about the decision. This will come a few weeks after the application period has ended. If you are accepted to the course, you will receive a welcoming email on the first day of the course, and gain access to the course site in the Moodle. The welcome email comes to the address you have given in the application form. It may go to the spam or offers-folder of your email (at least gmail tends to do it), so check those folders too.
Picture: Li Yang, under Unsplash License.